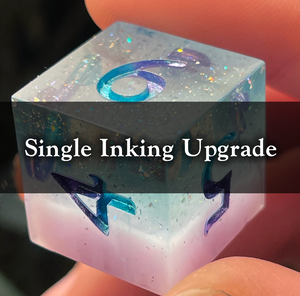 Add to order to have your single inked up by me! This can be applied to a raw or finished single, as long as they don't already have ink. If you are already getting a full finishing upgrade, then inking is included, and you do not need this additionally.
Inking colours can be customised! The cost of this includes a basic colour. Please reach out to me on instagram with your order number and we can do an inking consultation. If you would like something more complicated, such as a gradient, there may be extra cost incurred. 
Please allow 4-10 weeks for finishing.